CHELSEA, SPURS EYEING RICHARLISON DEAL
The London duo of Tottenham Hotspur and Chelsea are eyeing a move for Everton attacker Richarlison. This is according to the report fromthe Daily Mail which claimed that Spurs and Chelsea are in the race to sign the Brazil international.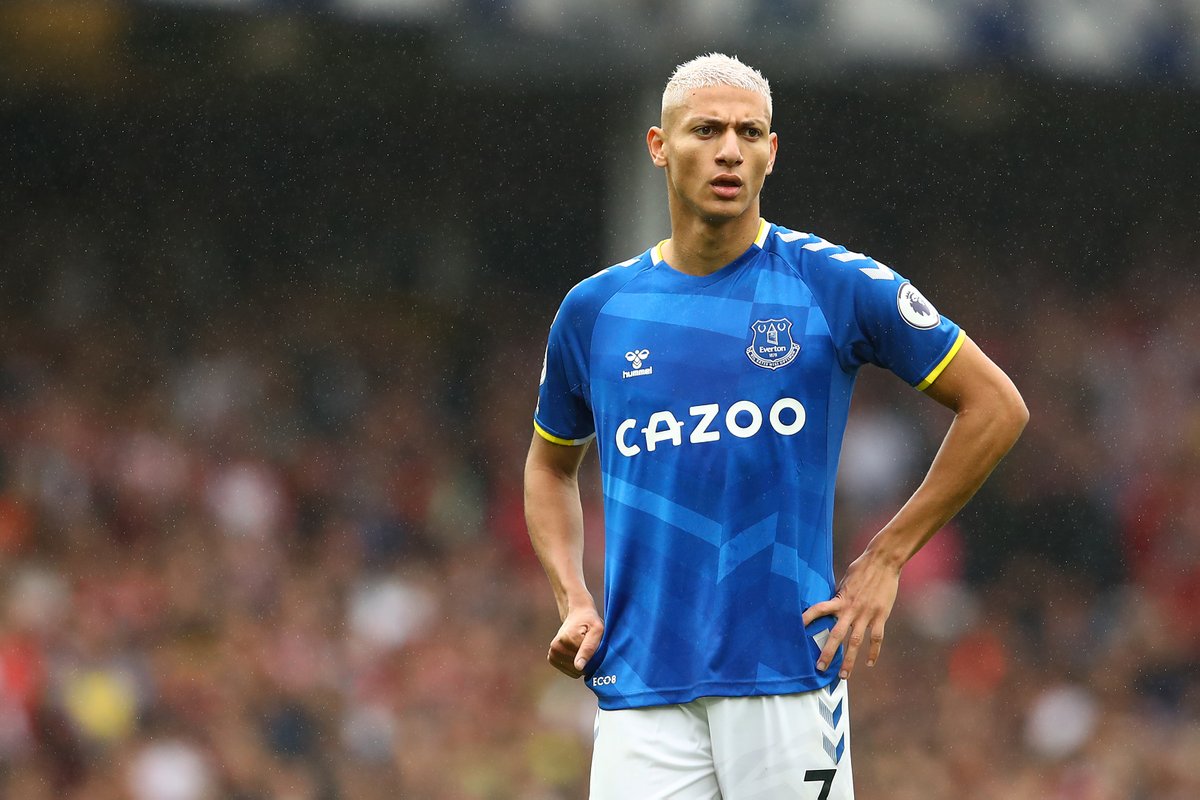 Chelsea are preparing for life after Romelu Lukaku who's closing in on a loan move to Inter Milan. Chelsea paid a little over £97m to sign the former Everton striker last summer as he returned to the club from Inter Milan for his second spell at Stamford Bridge. Lukakufailed to live up to expectations on his return to Chelsea and he's on the verge of returning to the San Siro after Inter Milan agreed a loan deal worth €8m for him plus add-ons. Also, the Belgian international agreed to take a pay cut from €12m-per-year at Chelsea to €8m-per-year at Inter Milan for his loan move back to Italian football.
With the imminent exit of Lukaku, Chelsea are ready to replace him with Everton star Richarlison. Also, the Blues have been linked with the attacking duo of Raheem Sterling and Raphinha who plays for Manchester City and Leeds United respectively.
Richarlison is one of the five transfer targetsbeing examined by Chelsea as a potential replacement for Lukaku. It was also revealed that Everton have slammed a £50m asking price on the Brazilian player in the wake of the interest from Chelsea. The two-time European champions have to contend with Tottenham Hotspur for the former Watford and Fluminense attacker. The other attackers on the Chelsea shortlist to replace Lukaku are Victor Osimhen (Napoli), Gianluca Scamacca (Sassuolo), Robert Lewandowski (Bayern Munich) and Jonathan David (Lille).
Spurs boss Antonio Conte is keen to addan attacker to his squad to ease the workload on Harry Kane and Richarlison has been identified as the man for the job.