Tom Davies Departs Everton in Pursuit of Fresh Opportunities
In a stunning twist of fate, Tom Davies, the homegrown prodigy of Everton, has decided to set sail on an audacious odyssey in pursuit of his footballing dreams. The Toffees, in a bid to retain their beloved midfield gem, extended a glimmering contract offer, only to witness Davies bravely turn his back on familiarity in search of greener pastures where he can dance to the rhythm of regular playtime.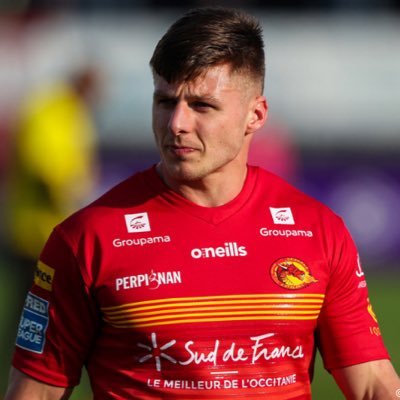 From his awe-inspiring debut as a mere 17-year-old, Davies wove his magic on the hallowed grounds of Everton, leaving an indelible mark with 179 appearances and seven exquisite goals. But as the sands of time sifted through the hourglass, the midfielder found himself cast adrift on the periphery of the squad during the past couple of seasons. Lost amidst the formidable talents of Amadou Onana, Idrissa Gana Gueye, Abdoulaye Doucoure, Alex Iwobi, and James Garner, Davies yearned for a prominent role that would allow his passion to blaze with unrestrained brilliance.
In response to this startling departure, Kevin Thelwell, the maestro behind Everton's footballing endeavors, expressed the club's sentiments with poignant grace. Though the Toffees extended an enticing contract, an offering that sought to honor Davies' prowess and untapped potential, the midfielder, resolute in his belief that a new chapter beckoned, longed for the exhilaration of regular first-team football, propelling him to explore untrodden paths beyond the familiar confines of Everton. Thelwell's words echoed with deep respect for Davies' unwavering loyalty and service while the Everton faithful bade farewell with a heartfelt chorus of gratitude, intertwining their hopes with the audacious dreams that dance in Davies' gaze.
As Davies ventures forth into uncharted realms, an ethereal aura of mystery envelops his destination. The siren songs of fresh opportunities beckon, their melodies promising a stage where the midfielder can paint masterpieces with the brushstrokes of his nimble feet. Meanwhile, Everton stands at the precipice of transformation, adapting to the ebb and flow of their evolving squad. The memory of Davies shall forever be etched within the tapestry of the Toffees, a testament to the Scouse spirit that courses through his veins and the undying love for the game that beats within his heart.
As the final chords of his Everton symphony fade into the winds of time, the footballing universe awaits with bated breath, eager to witness the next captivating chapter in the epic saga of Tom Davies. His voyage, guided by an unquenchable thirst for glory and the fire of untamed passion, shall unveil new horizons where he shall etch his name upon the annals of footballing legend. In this fabled quest for destiny, Davies, a warrior of the beautiful game, shall forge his path, leaving footprints of inspiration in the hearts of fans as he dances beneath the dazzling floodlights of his dreams.