NO PARTEY FOR EVERTON GAME
https://pbs.twimg.com/media/FTH9YUAXsAI9gUb.jpg
Arsenal midfielder Thomas Partey will reportedly not be fit for the visit of Merseyside outfit Everton on the final day of the Premier League this season. This is according to the report from Football London which stated that Partey won't be risked for the Everton  game. It was stated that the Ghanaian star won't be risked for the Everton game on Sunday as he continues to recover from the thigh injury that has plagued him since the start of last month. It had been hoped that Partey will play some part before the season ends with an home game against Merseyside giants Everton, but that would not be possible as reported by the aforementioned media outlet.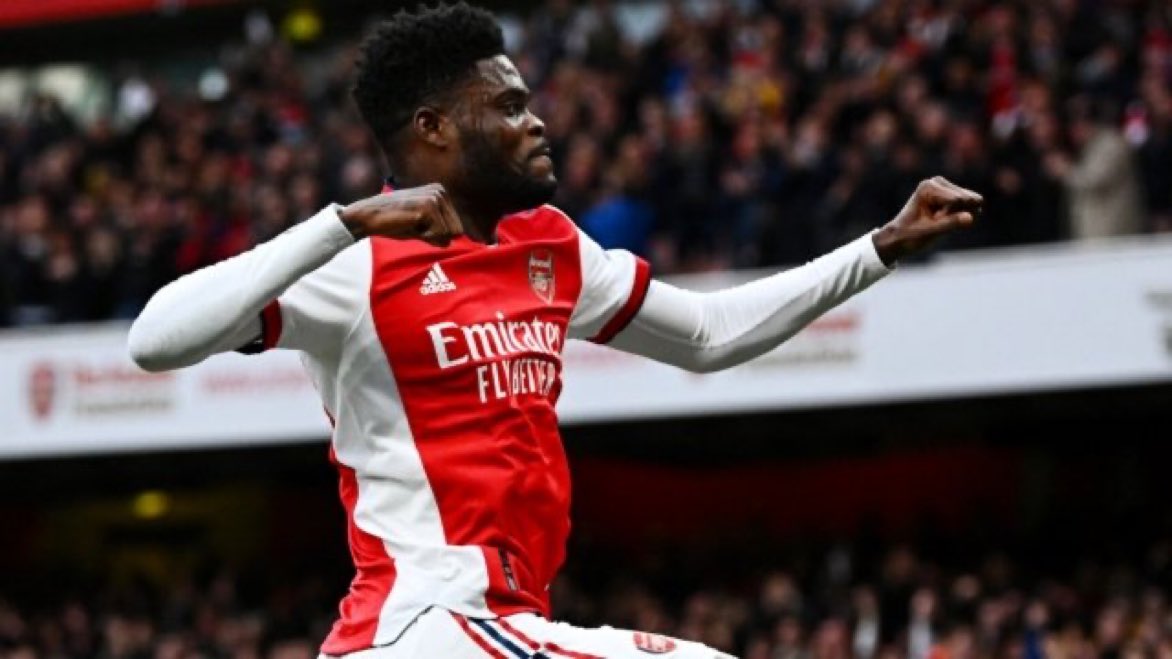 Partey has been missing in action since he sustained a thigh problem during the 3-0 loss at the hands of Crystal Palace in their London Derby clash played in April. He has been sorely missed by the Gunners in central midfield. The Gunners have lost three of the seven Premier League games without him.
Arsenal lost their first two league games without Parteyon the back of the Palace game. He missed the 2-1 loss at home to Brighton and Hove Albion shortly after the away game against the Eagles. Partey also missed out on the 1-0 defeat at the hands of Southampton just after the Brighton game with Polish defender Jan Bednarek getting the only goal of the game for the Saints.
Results improved for the Gunners when experienced Egyptian midfielder Mohamed ElNeny was brought into the starting XI as the direct replacement for Partey ahead of the Chelsea game. Belgian international Albert SambiLokonga had been his replacement during the Brighton and Southampton games. With ElNenyin the Gunners midfield, Arsenal beat Chelsea, Manchester United, West Ham United and Leeds United before losing to Tottenham Hotspur and Newcastle United to leave their top-four hopes in serious doubts ahead of the final league game of the season against Everton. They trail Spurs by two points ahead of the final league clash with the Toffees.