The sacking of Ronald Koeman and struggles of Everton
Everton have gone from finishing 7th in the English Premier League to falling into the relegation zone. With their head coach Ronald Koeman sacked on October 23 after losing 5-2 against Arsenal, they will struggke to make it into the top half of the table again this year.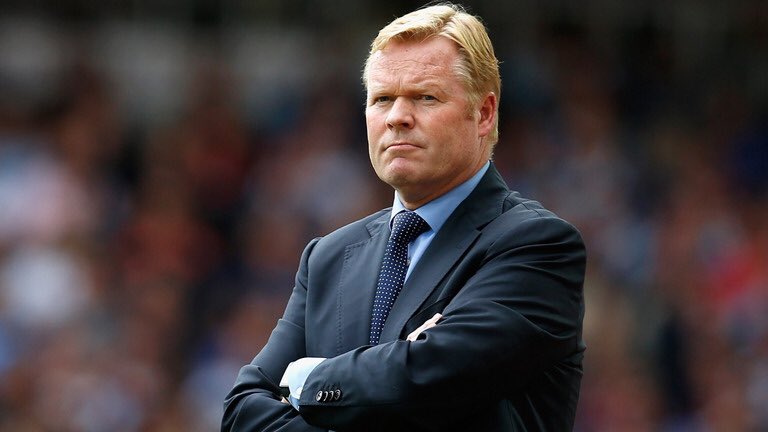 Rumours and reports are being spread around in relation to which manager is going to be selected as the new coach of Everton. Sean Dyche and Sam Allardyce are some of the favorites of taking up the hot seat. Other names that have been popping up but aren't considered to be as favorites includes the former manager of Borussia Dortmund Thomas Tuchel and the more well-known Carlo Ancelotti.
Sean Dyche is currently at the helm of Burnley, and is the bookmakers favourite according to online-betting.org. He has recently made his voice be heard concerning the rumours linking him with a move to Goodison Park and even though the 46 year old English managers is honoured to be taking into consideration for a coaching a club like Everton, it does not appear that he is interested.
"I've said it a few times with the various clubs that have been mentioned, you're always flattered because it recognizes the work that myself, my players and staff do. You're flattered by the fact some of your work is recognized. It's other people's stories, it's not mine. It's right that I get asked about it. Yet again, Everton are another good club, I'm respectful of all clubs in all situations. But I'm equally respectful of my situation now.
"I just get on with it. I've been through it, and had the experience of those sort of links at various times, more so than in the last couple of years. I just continue to get on with what I'm doing and that's the focus." Burnley's Ronald Koeman said.
Burnley are currently only slightly ahead of Everton in the league tabele, but taking into consideration that Sean Dyche has spent around 5 years at the club and was able to guide them through promotion into the top tier English League, it's no surprise as to why Sean Dyche is receiving so much praise and attracting the attention of many other clubs.
One man who is also struggling to make an impact this season is Wayne Rooney. On July of 2017, it was confirmed that Wayne Rooney would make his return to Everton as he announced his departure from Manchester United and even though Rooney is making an impact with 4 goals from 10 matches (enough to make him the current top goal-scorer at Everton) fans were expecting him to be more influential.
Unfortunately for Everton and for fans of the club, their fixtures of these early stages of the EPL have seen them having to lock horns with highly-rated clubs including: Manchester City, Chelsea, Tottenham Hotspur, Manchester United, Arsenal and Leicester City.
It's clear that these early rounds of the top tier English League has been extremely difficult for Everton after so much tough opponents and negative results which has concluded with Ronald Koeman getting sacked and relegation is a realistic possibility.
Now that Sean Dyche has confirmed his disinterest in taking control of Everton, the English Premier League will have to continue their search in another manager and there are plenty of potential coaches that are emerging but this appointment cannot be taken lightly as the EPL needs an experienced tactician who can bring stability back to Goodison Park and allow the club to start distancing themselves away from the relegation zone.