CALVERT-LEWIN SET FOR EVERTON RETURN
Merseyside giants Everton are set to welcome star striker Dominic Calvert-Lewin back into their squad ahead of thePremier League trip to the new Tottenham Hotspur Stadium to take on North London giants Spurs.The England international has missed the last two Everton games in all competitions due to a hip injury, but manager Frank Lampard is confident that he would make his squad for the Tottenham Hotspur game. In his pre-match press conference ahead of theTottenham Hotspur game, the new Everton manager told reporters that he expects Calvert-Lewin to be ready for the Premier League encounter.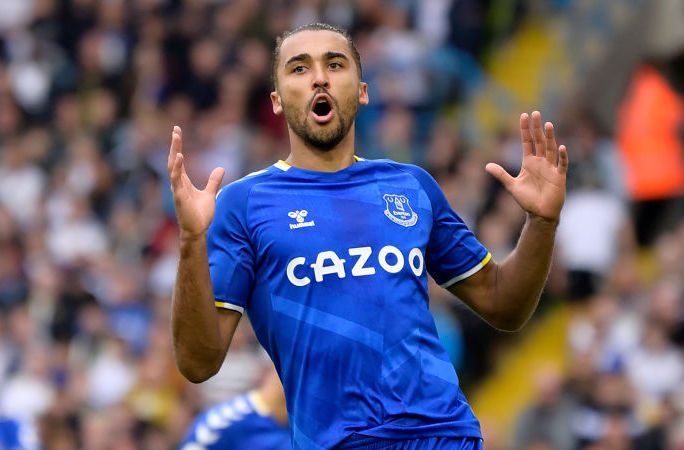 The last Everton appearance for Calvert-Lewin came during the Premier League defeat at Southampton last month. The Englishman played 90 minutes as Southampton beat Everton 2-0 at home. He missed the Manchester City game at home in the league which ended in a 1-0 defeat thanks to the second half strike from Phil Foden. Calvert-Lewin then missed a second Everton game in a rowas his team beat lowly Boreham Wood 2-0 at  home tobook their place in the FA Cup quarterfinals.
Merseyside giants Evertonare surprisingly in a relegation battle going into the final weeks of the season.They are one point and one place above the relegation zone ahead of the Spurs game on Monday night.
Everton were handed a big boost over the weekend when Burnley were convincingly beaten at home by West London giants Chelsea. Burnley are one of the three teams in the Premier League relegation zone and they are the closest to Everton out of those three teams. Apart from Burnley, Watford and Norwich City are also in the relegation zone as far as this season's Premier League campaign is concerned. Kai Havertz (2), Christian Pulisic and Reece James scored as Chelsea beat Burnley 4-0 away from home. With the defeat suffered by the Clarets against Chelsea, Everton can move four points clear with a win at Spurs.