Who would be top of the Premier League with VAR?
The Video Assistant Referee (VAR) system that has been introduced to help right the wrongs in the beautiful game has had a dramatic – and often controversial – impact on football.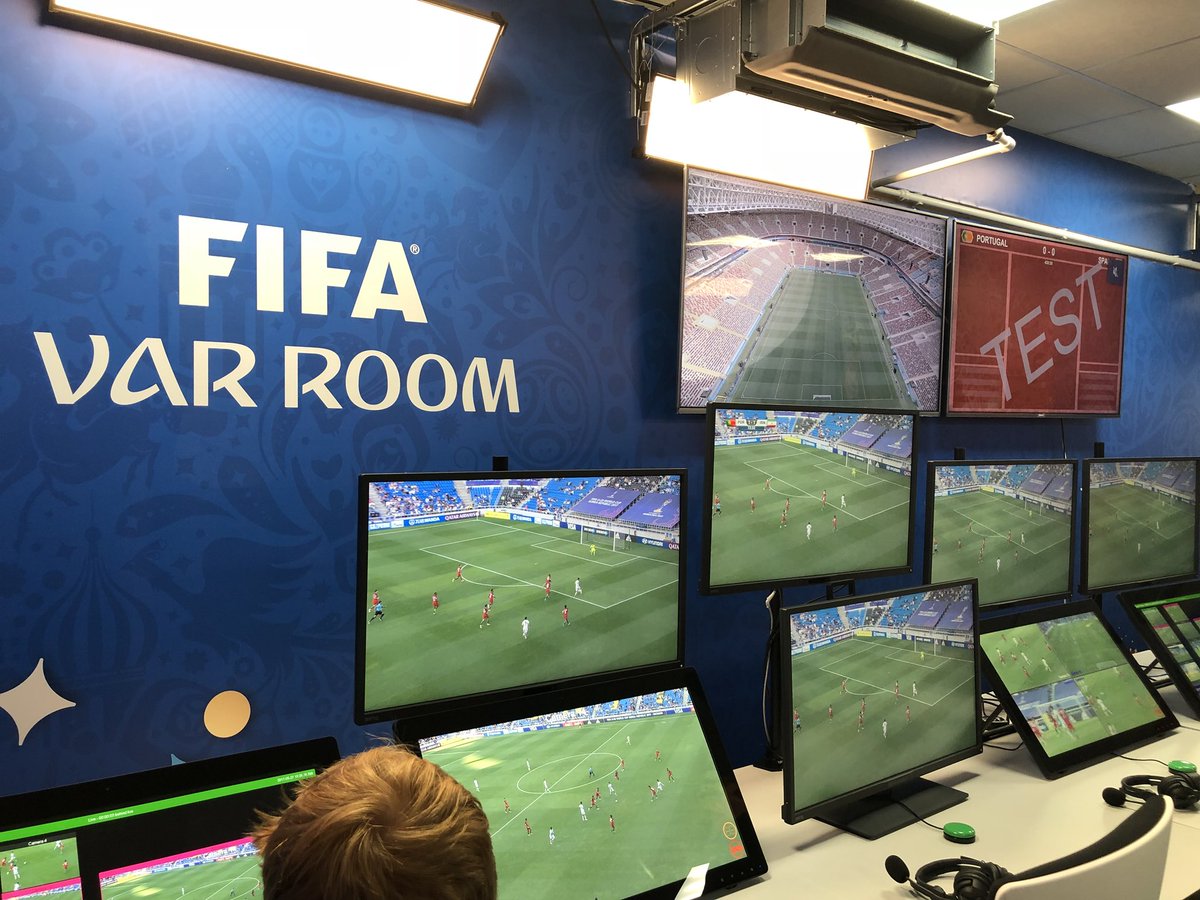 After a
mixed inaugural season
in Italy's Serie A and Germany's Bundesliga, it became a household talking point during the 2018 World Cup, during which it received a generally positive reception.
It wasn't without its flaws though and several professional referees claimed that match officials were under pressure to overturn their original decision once VAR stepped in.
The Premier League however, has been less eager to implement the system with the flaws in the current system being one reason why the Premier League clubs voted against implementing VAR this season. Manchester City though, might wish that it had been used this season, after succumbing to a 1-1 draw with Wolves that saw Wolves' Willy Boly score with his hand. Fortunately, this result hasn't damaged Manchester City in the Betfair Premier League odds, with the defending champions still the favourites, priced at 8/11.
With rumours circling that initial trial games will be taking place shortly in preparation for a full rollout next season, we take a look at how the table thus far would be different had VAR been introduced from the beginning of the 2018/19 season.
Should the Premier League use the same rules as FIFA did in Russia for the World Cup, then the VAR system would be looking for 'clear and obvious errors' made by the referees in four areas of the game. Goals (including offsides and fouls in the build-up), penalties, cases of mistaken identity and straight red cards would all be reviewed by VAR.
With regards to the opening 60 games of the Premier League season, the final outcome of only one game would have been affected if VAR was used. Most prominently, champions Man City would likely have secured a 100% start to their season and would be sitting alongside Liverpool had VAR been in play. Although, it is impossible to know what would have happened after a goal had been ruled out.
In their 1-1 draw with Manchester City, Wolves broke the deadlock thanks to a Willy Boly goal that, as seen clearly in subsequent replays, was as a result of a handball. There were no appeals from Manchester City players at the time and the goal stood.
Had VAR caught it, the Citizens would now potentially be top of the league on goal difference.
Elsewhere, margins of victory and contentious fouls would likely have been affected.
Chelsea could have potentially avoided a dramatic end to their victory against Newcastle. In the build-up to Newcastle's equaliser, there was a suspicion of a foul from a trailing elbow from DeAndre Yedlin on Olivier Giroud. Yedlin went on to provide the assist for Joselu. Upon examination, VAR officials could have disallowed the goal and left Chelsea with a clean sheet and a superior goal difference.
Marcus Rashford received a red card in Manchester United's victory over Burnley after head-butting former United player Phil Bardsley. Rashford reacted to a subtle kick from Bardsley, who did get booked by referee Jon Moss. However, if VAR had been used, Bardsley could have so easily seen red for his initial kick.
Burnley were lucky to have not been reduced to 9 men in the same game, as Jon Moss missed the deliberate handball of Ben Mee as he frantically chased Romelu Lukaku who was through on goal. As it stood, despite much protesting, United were the only ones to see red.
Sherwood and Hoddle believe Marcus Rashford's red was warranted, but did Burnley's Ben Mee get away with a deliberate last-man handball?#Rashford #BURMUN #RashfordRedCard #OptusSport pic.twitter.com/Lx7H2LAZUO

— Optus Sport (@OptusSport) 2 September 2018
Elsewhere, the 0-0 draw between Cardiff City and Newcastle United should have seen a red card for both sides. A two-footed challenge from Harry Arter and a separate kick-out from Newcastle's Kenedy were the two offences committed. Craig Pawson missed both and both teams avoided retrospective punishment.
In terms of penalties, VAR would have almost certainly given Arsenal a penalty during their 2-0 defeat to Manchester City on the opening weekend. City defender Benjamin Mendy was seen to be pulling on Arsenal defender Shkodran Mustafi during a corner with little attempt to play the ball. The incident however, was missed by referee Michael Oliver.
With red cards changing the momentum of a game significantly, it may well have been possible for Unai Emery's side to have begun with a victory over the champions had VAR been utilised in the Premier League.
| | | | |
| --- | --- | --- | --- |
| Position | Team | Goal Difference | Points |
| 1 | Manchester City | +17 | 18 |
| 2 | Liverpool | +12 | 18 |
| 3 | Chelsea | +11 | 16 |
| 4 | Watford | +5 | 13 |
Premier League top four with VAR
VAR could have both helped and damaged Man City's aspirations of successfully defending their title. City would be sitting at the top of the league table on goal difference, one place above Liverpool, as opposed to the second place behind Liverpool they now find themselves in.
Ultimately, VAR would have actually changed very little in these opening six game weeks. Despite calls for its implementation, the fact that VAR would have been used very few times is an indication that the Premier League still possesses some of the best referees in the world.