Russia is Ahead of World Cup Schedule
According to the Sports Minister Vitaly Mutko, Russia is doing a superb job in their preparations for the impending World Cup as all the preparations of the country have earned praise from the football governing authority FIFA as they are constantly checking up on how things are going and a lot of the big projects that needed to be done have already been completed.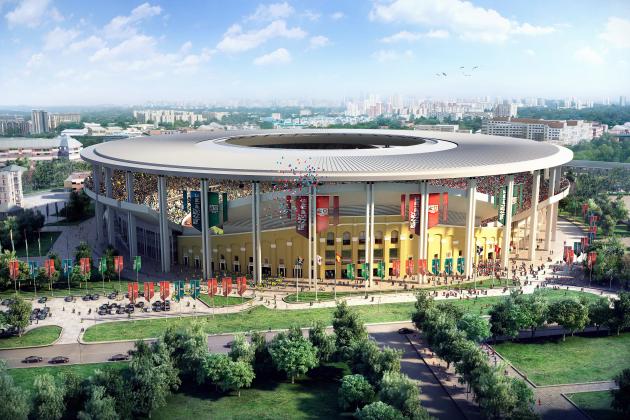 "FIFA is annually evaluating the work of the organizing committees on its 10-point system. We were graded 12 for our work in 2015. The advanced grade was awarded for our ahead-of-schedule work. We have completed the projects concepts concerning security, communications and transportation."
"Back in 2013 the Russian government adopted a special program, which included about 300 facilities. They are all currently under construction paid for by the federal budget. In addition we have added up approximately the same amount of regional infrastructure facilities" Russia's Sports Minister Vitaly Mutko announced to mybonuscode.co.uk.
These preparation stages are hugely important and from the looks of it, Russia is doing a fine job so far and it's important to take into consideration that Brazil was the former host of the World Cup and the South American country struggled trying to keep up with the construction deadlines that were imposed by FIFA.
Back in December of 2013, there were a number of stadiums that were supposed to have been built in Brazil but due to a number of problems that emerged, they weren't constructed in time. At the end of it all, the South American country managed to complete all their main stadiums but this was a huge hassle that Brazil had to overcome.
This however, doesn't appear to be an issue with Russia as they are proving why they are the deserving nation of hosting this enormous scale event.