Gerrard welcome at Liverpool
Liverpool manager Jurgen Klopp has stated that Steven Gerrard will always be welcome at Anfield now and in the future. He said that a player of his reputation is an incredible asset for a team like Liverpool and that he will always be a hero in Liverpool.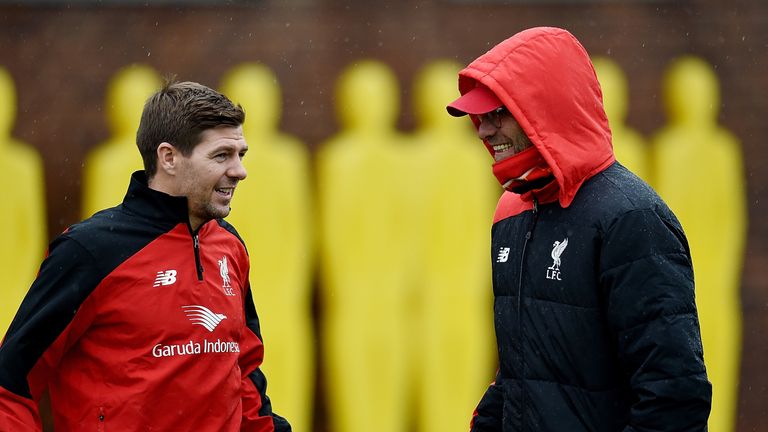 The former Liverpool manager who is currently playing with Major League Soccer side LA Galaxy has
always stated that he wants to return to Liverpool
at the end of his career. The player whose contract will expire at the end of the season has yet to decide on what he wants to do next.
Jurgen Klopp said that there would be no problem if the midfielder wants to return to the club and he will think of a possible job to give him. He stated that he has a good relationship with Gerrard and that it will be a great thing for the club to have him back at Anfield.
Even with Liverpool topping the table at the moment, and scoring the most goals, they are still second favourites to Manchester City to win the league, but bringing in someone with Gerrard's experience, passion and ability could make all the difference.
Klopp stated that he will have a special welcome for the player and that Liverpool will always be grateful to Gerrard for his contribution while he was a player at the club. Klopp said that he would not reveal what has been discussed between Gerrard and him, but he added that the player would be welcome at the club.
He has reassured fans that there will be no problem for the player to work at Liverpool and that he will propose something interesting to the player.
Steven Gerrard said that he has spent the best moments of his career at Liverpool and that he will be glad to return to his home tome. Although he has spent some times in the US, he said that Liverpool will always have a special place in his heart especially when he knows that his friends and relatives live there.